Faculty IV - The Ber­lin Insti­tute for the Foun­da­ti­ons of Data and Lear­ning (BIFOLD)
Research Assistant - salary grade 13 TV-L Berliner Hochschulen - 1st qualification period (PhD candidate)
part-time employment may be possible
Tasks
In the context of BIFOLD - in cooperation with other institutions from Berlin and internationally - we are investigating a number of different methods for declarative specification and automatic optimization, parallelization and hardware adaptation of analysis procedures on large, heterogeneous data sets with high data rates. Our research focuses on data analysis and programming models that allow analysts or data scientists to develop analyses even without knowledge of system programming. Among other things, we want to investigate how automatic optimization can be used to efficiently run a data analysis program without changes on massively distributed environments as well as on simple CPUs or multicore computer systems. One of the main focus is on the efficient processing of complex data analyses (e.g., iterations and distributed state computations) that occur in machine learning, signal processing, speech processing, or mathematical programming applications. The technologies developed within BIFOLD will be validated with partners using several use cases - for example in the fields of information-based medicine or information marketplaces - and made available to the public as an open source project. Within the scope of these activities, there is also the possibility of extensive cooperation with leading research institutions and companies. The BIFOLD focuses on Big Data Management, Big Data architectures and processing of high data volumes and low latency, Novel hardware architectures for information management; Scalable processing and optimization of declarative data analysis programs; Scalable infrastructures for data science and artificial intelligence. Teaching duties.
Requirements
Successfully completed university degree (Master, Diploma or equivalent) in computer science, industrial engineering, or business informatics. Candidates should ideally have knowledge in programming languages, compilers, distributed systems, benchmarking, and systems evaluation. Knowledge in mathematics, statistics, analytics. and project management is highly appreciated. Candidates Should have the willingness to work in a leading research area at the forefront of technical innovation, interest in establishing the research results achieved in practical application. It is expected to support the coordination tasks in the research project with regard to permanent progress control and interaction with the project management organization. Candidates should have team work spirit and excellent English language skills for working in our international team. Good command of German are desirable for the documentation of research results. The ability to teach in both German and English is required
How to apply
Please send your written application with the usual documents to the Technische Universität Berlin - Die Präsidentin - Fakultät IV, Institut für Softwaretechnik und Theoretische Informatik, DIMA, Prof. Dr. Markl, Sekr. EN 7, Einsteinufer 17, 10587 Berlin or by e-mail to jobs@bifold.berlin.
For reasons of cost, application documents sent by post will not be returned. Please submit copies only.
By submitting your application via email you consent to having your data electronically processed and saved. Please note that we do not provide a guarantee for the protection of your personal data when submitted as unprotected file. Please find our data protection notice acc. DSGVO (General Data Protection Regulation) at the TU staff department homepage: https://www.abt2-t.tu-berlin.de/menue/themen_a_z/datenschutzerklaerung/ or quick access 214041.
To ensure equal opportunities between women and men, applications by women with the required qualifications are explicitly desired. Qualified individuals with disabilities will be favored. The TU Berlin values the diversity of its members and is committed to the goals of equal opportunities.
Download PDF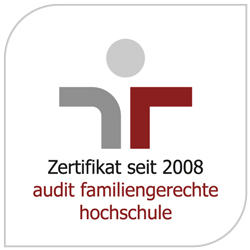 Facts
| | |
| --- | --- |
| Published | 03.11.2023 |
| Number of employees | ca. 8300 |
| Category TU Berlin | Research assistant with teaching obligation |
| Area of work TU Berlin | industrial engineering |
| Start date (earliest) | Earliest possible |
| Duration | for 5 years |
| Full/Part-time | full-time; part-time employment may be possible |
| Salary | Salary grade E13 |
Requirements
Qualification
Master, Diplom or equivalent
Language skills

German (excellent knowledge of language)
English (excellent knowledge of language)
Contact
| | |
| --- | --- |
| Reference number | IV-133/23 |
| Contact person | Prof. Dr. Markl |
Apply
Application deadline
01.12.2023
Reference number
IV-133/23
Application documents
Cover letter, curriculum vitae, references
By post

Technische Universität Berlin
- Die Präsidentin -
Fakultät IV, Institut für Softwaretechnik und Theoretische Informatik, DIMA, Prof. Dr. Markl, Sekr. EN 7, Einsteinufer 17, 10587 Berlin

By email
jobs@bifold.berlin